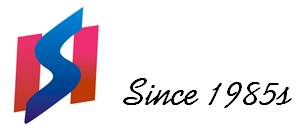 CONTACT US
Ningbo HuaSheng Precision
Technology Co.,Ltd
Contact Person: Jeff Liu
Tel: +86 15906509626
*WhatsAPP: +86 15906509626
*Skype: hs-microscope.com

We will provide you with 24 hours of high quality service.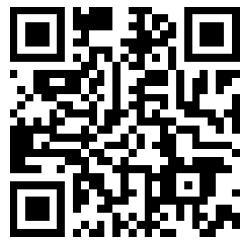 XJP-146JB、146JBT
Category: Metallurgical Microscope Publish Time: 2014-04-23 06:25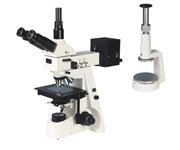 This equipment can be used in observation, analysis and research of Metallurgy, Mineral, Crystal, Micro-electronics and it is the first choice for the factories, universities, research institutions and electronic industry. It is adopted 2 kinds of illumination of reflection and transmission and also equipped with Epi-illumination Polarization devices. Under the reflected light, it can proceed Bright field and Polarizing observation. And it can also proceed Bright field observation under transmitted illumination. Stable, high-quality optical systems meet your requirement of high image quality, square-built body represents more rigid, T-shaped design gives you a more stable base. Humanized configuration design and convenient operation, Let you release form the pressure of heavy work. Let you devote experiment with entire energy.
Specification

Model

XJP-146JB

XJP-146JBT

Viewing Head

Compensation Free Binocular Head Inclined at 30°

(55mm-75mm)

●

Compensation Free Trinocular Head Inclined at 30°

(55mm-75mm)

●

Eyepiece

WF10×/22mm

●

●

WF10×/20mm,crosshair with reticule 0.1mm

●

●

Nosepiece

Quadruple nosepiece

●

●

Objective

Infinity Plan metallurgical

objective

4×/0.1W.D.29.4mm

●

●

10×/0.25W.D.16mm

●

●

20×/0.4W.D.10.6mm

●

●

40×/0.6W.D.5.4mm

●

●

Stage

Double layer mechanical stage

●

●

Stage Size: 180mm×150mm

Moving Range:75mm×50mm

Focusing

Coaxial coarse &fine focusing adjustment With rack and

pinion mechanism.Fine focusing scale value 0.002mm

●

●

Condenser

N.A.1.25 Abbe Condenser with irisdiaphragm &filter

●

●

Light Source

Epi-Kohler illumination with aperture iris diaphragm and

Field iris diaphragm

●

●

Transmission illumination 12V/30W.AC85V230V

Adjustable Brightness

●

●

Polarizing Device

Analyzer rotatable360,°Polarizer &

Analyzer can be moved in/out of the optical path

●

●

Filter

Flashboard type filters(green ,blue neutral)

●

●

Checking Tool

0.01mm Micrometer

●

●

Optional Accessory

Two-dimensional measure software

Professional metallurgical image analysis software

micrometer eyepiece

1.3Mega、2.0 Mega、3.0 Mega,5.0 Mega pixels CMOS Digital camera eyepiece

Photography attachmentand CCD Adapter 0.5×、0.57×、0.75×

Infinity Plan metallurgical objective: 50×/0.55W.D.5.1mm,80×/0.75W.D.4mm、100

×/0.8W.D.3mm

Planishing tool

CCD Camera, colour1/3″High resolution 520 TV lines