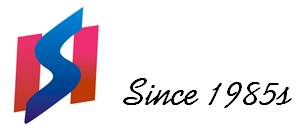 CONTACT US
Ningbo HuaSheng Precision
Technology Co.,Ltd
Contact Person: Jeff Liu
Tel: +86 15906509626
*WhatsAPP: +86 15906509626
*Skype: hs-microscope.com

We will provide you with 24 hours of high quality service.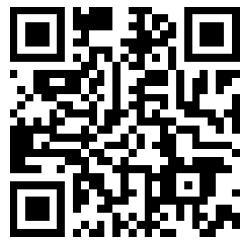 XJP-600
Category: Measuring Microscope Publish Time: 2016-04-06 08:09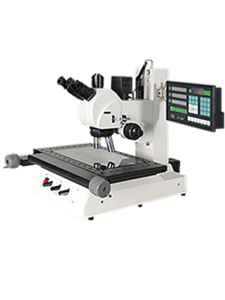 XJP600 Multifunctional precision measuring microscope is developed and aimed at the semiconductor industry,Silicon wafer manufacuring industry,electronic information industry,metallurgical industry.As an advanced precision measuring microscope,it can be used to identify,analyze and measure structure of a variety of metal,alloy and also for detecting the semiconductor,LCD,TFT,PDP and solar cell panel. The ergonomics design makes you feel comfortable.
Specification

Optical system

infinite optical system

Viewing Head

Positive Compensation free head inclined at 30° interpupilary distance adjustable( 50mm-75mm)

Eyepiece

Super Wide field Plan eyepiece WF10×/23mm
WF10×/20mm,crosshair with reticule0.1mm

Objective

95mm infinite Plan Apochromatic LWD objectives

5X/0.15(W.D.44mm)

5X/0.15(W.D.44mm)

5X/0.15(W.D.44mm)

5X/0.15(W.D.44mm)

Nosepiece

Quadruple Nosepiece with DIC jack,adjustable center

Stage

Stage Size:286mm x 286mm
Moving Range:100mm x 100mm
Quick X and Y direction moving function

Focusing

Coaxial coarse & fine focusing adjustment, fine focusing scale value 0.002mm

Z direction lifting range:150mm

Light Source

Surface Lighting,Kohler illumination with aperture iris diaphragm and field iris diaphragm;

field iris diaphragm;Halogen Bulb 12V/50W,AC85V-230V,brightness adjustable

Contour Lighting

Telecentric Lighting,Halogen Bulb 12V/50W,AV85V-230V,brightness adjustable




Polarizing Device

Analyzer rotatable 360°,porlarizer & analyzer

Display Device

Number of Axes:2 or 3

Resolution:0.0005mm

Function:Zero set,directional conversion,data output,TTL Signal

Power supply:AC85V~230V

Checking Tool

0.01mm Micrometer

Optional Accessory

Eyepiece:WF10X/25mm、WF15X/17mm、WF20X/12.5mm

Objectives:95mm infinite plan apochromatic 2X/0.05(W.D.20mm)、100X0.80(W.D.4.0mm)objectives
Two-dimensional measurement software
Professional metallurgical image analysis software
Micrometer eyepiece

Photography attachment and CCD C-mount:0.5X、0.57X、0.75X

1.3Mega、2.0Mega、3.0Mega、5.0Mega、10.0Mega

pixels digital camera eyepiece
CCD Camera,colour1/3 high resolution 700 TV lines
Various industrial Camera
Prev product:No prev product
Next product:
JQB-107JB