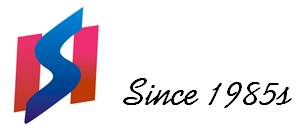 CONTACT US
Ningbo HuaSheng Precision
Technology Co.,Ltd
Contact Person: Jeff Liu
Tel: +86 15906509626
*WhatsAPP: +86 15906509626
*Skype: hs-microscope.com

We will provide you with 24 hours of high quality service.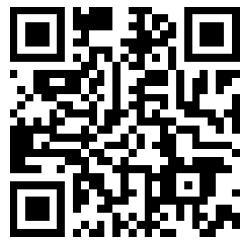 WIC-2718-9.7 Inch 5MP Camera
Category: Camera & USB Microscope Publish Time: 2017-09-12 07:57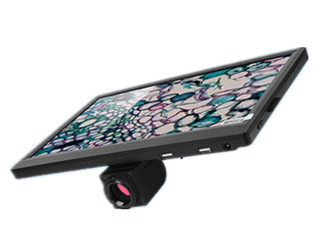 1. 9.7" tablet has strong digital microscope system with 4 core Cortex-A17/1.8GHz processing chip(RK3288,M Mali-T764 GPU). 2. This model supports TE, ASTC, AFBC memory compression technology. It supports video record/photographing/processing/storage/network/real time display by CMOS camera with USB interface etc. 3. It has embedded high-efficient 2D/3D speed-up hardware, and supports 1080P multi-format video decoding/ 4Kx2K hardware decoding H.265 video,then output high resolution digital image signal. 4. It also has strong extension, can choose different operation by different desires, such as bright field, dark field, phase contrast, polarized light. The tablet is Android 5.1 now, will update to Android 6 in the near future.
Cortex-A17 dualcore embedded CPU

Max resolution 1080P, high frame frequency, duplex video decoding

4 core Cortex-A17, max frequency 1.8GHz

Support Android 5.1 and above system

Storage interface

Support multiple storage and DDR3L, LPDDR2, LPDDR3

Built-in 2G/8G storage, external SD card is acceptable

Camera video interface

UVC structure, work with external USB camera

Support multiple input format: RAW、RGB and YUV

When using Android tablet, supports 5M CMOS digital imaging, live display by 10-30 frames/sec( resolution 1024*768 and so on).

White balance adjusting and image calibration

Hardware

9.7" retina IPS LCD display, resolution 2048*1536

Support keyboard/mouse input

Five points touch screen

Support max 32G C10 high speed SD card

USB 2.0, HDMI, standard USB2.0 extended interface and LAN interface

Support WIFI access and bluetooth

Sensor

Aptina MT9P001

Scanning

Progressive

Sensor size

1/2.5-inch(4:3)

Effective pixel

2592H*1944V

Effective image size

5.70*4.28mm

7.13mm(diagonal)

Pixel size

2.2um*2.2um

Dynamic range

66.5dB

SNR(max)

40.5dB

A/D exchange resolution

12-bit, on-chip

Sensitivity

0.53V/lux-sec(550nm)

Video format and frames

1600*1200: 15fps

Exposure range and format

ERS, auto

Software

· Can overlay 4 kind of user-defined tools on live pictures( "十"with scale, dual"十"

"十"plus circle、"十"plus square).The lines have 8 colors. The finest line width is 1 pixel, Max update the accuracy of location. The screen support cross line X1、Y1 and X2、Y2Relative coordinates. By 2 rotating decoding setting, horizontal lines and vertical lines can move randomly. And the device can record their movement, then you can use them freely next time.

· Sync time tag

· Cell counting function

· Manually adjust white balance